art commision for a private residence terrace roofing
In the summer of 2020, I was commissioned to create an artwork for a polycarbonate terrace roofing at a private residence. The goal was to create an artwork that would mask the wear and tear, as well as the dirt that would eventually accumulate on the roof, plus work well with the physical and visual structure of the material and the entire terrace construction. The art was to compliment the space and enrich the relaxing ambiance on the terrace rather than be the focal point. The client presented me with images of dandelion as a source of inspiration, noting they want something abstract and organic in nature, yet geometric and working well with the striped visual structure of the material.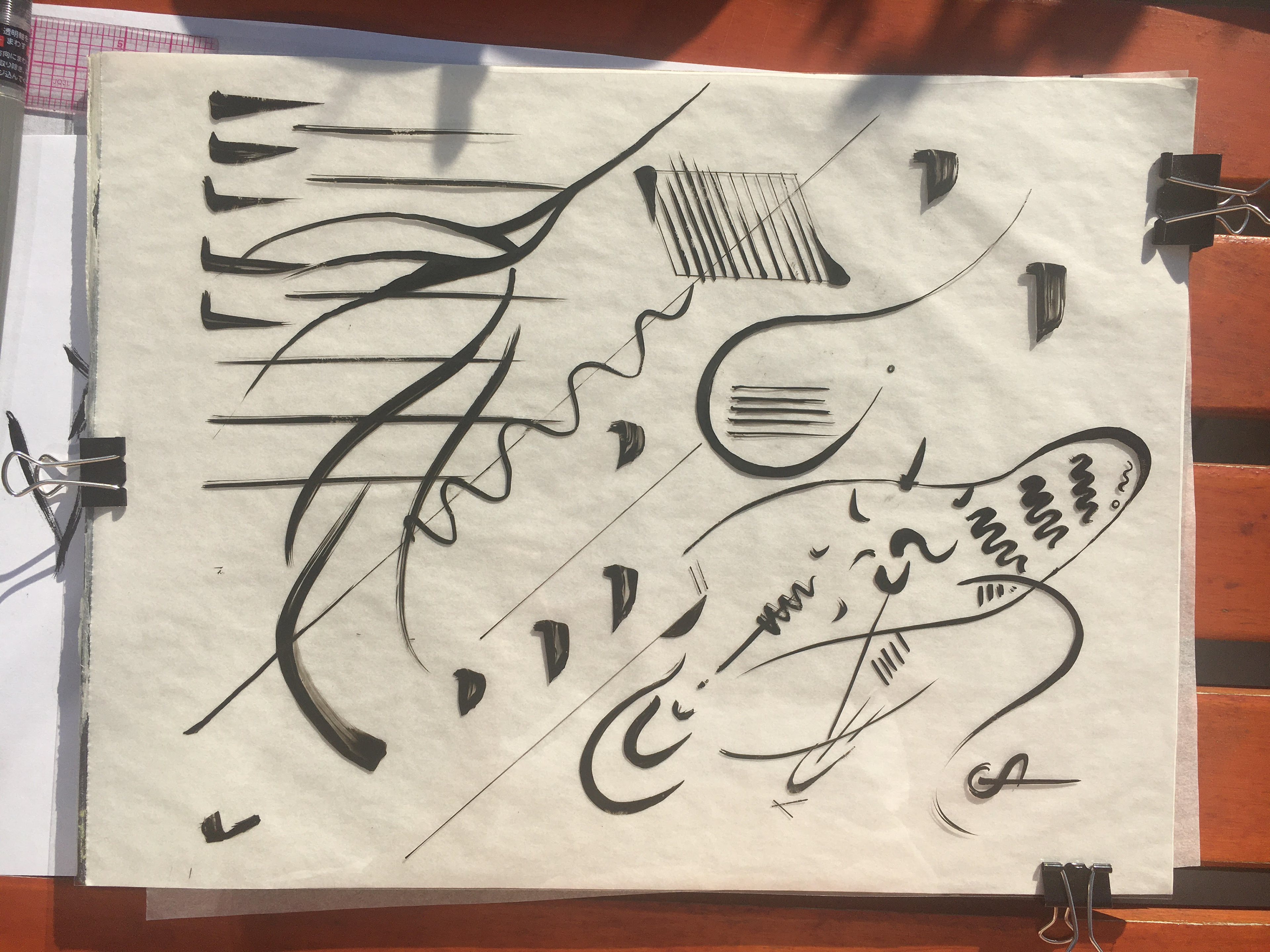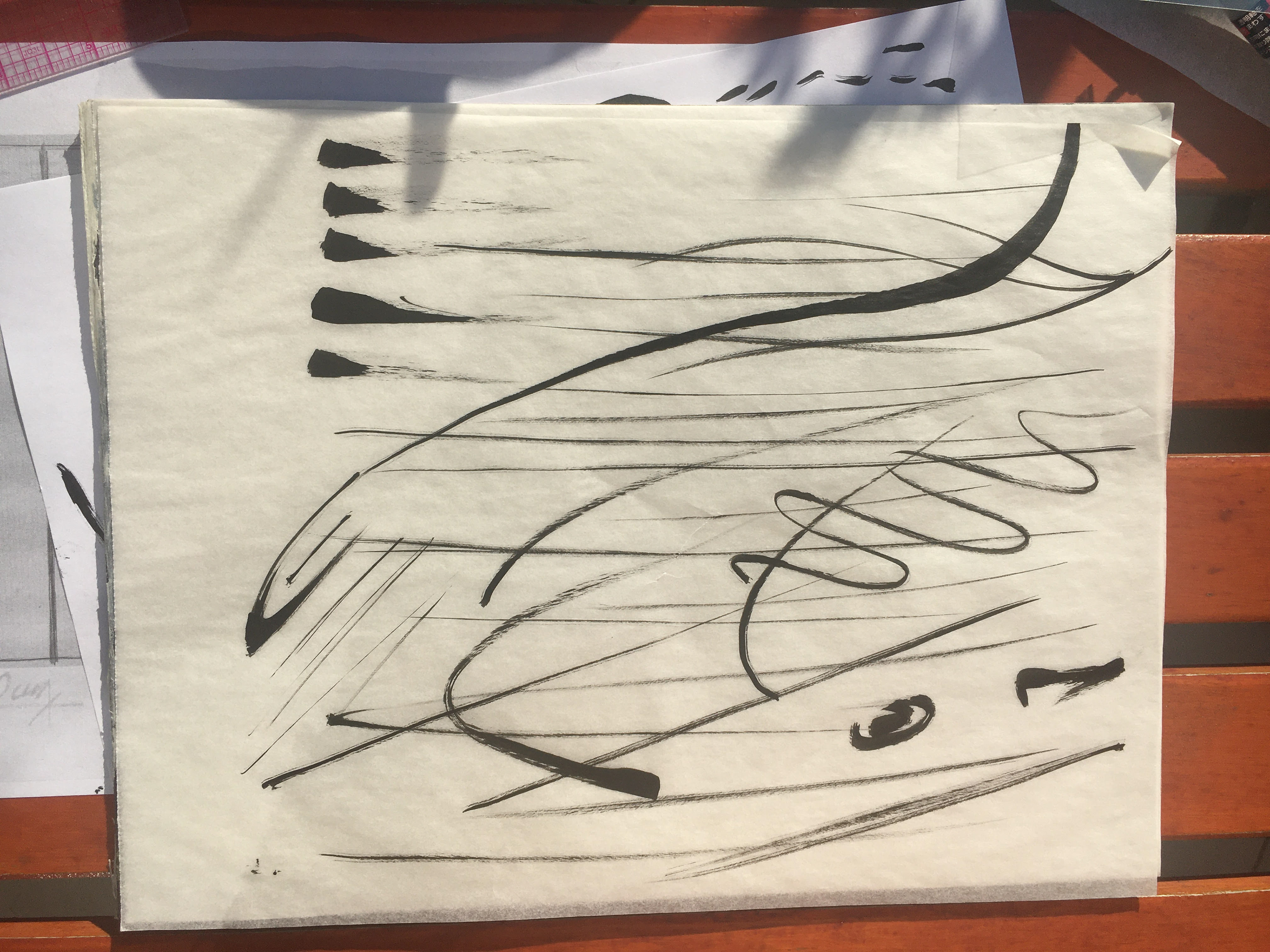 I started the development process by tracing images of dandelions, loosely sketching on top of the tracing and adding geometrical structures inspired by the polycarbonate roofing panels. Then tracing the shapes onto duralar with an ink pen, creating a series of illustrations, which then were scanned and combined into one in illustrator, creating the final illustration.

Using duralar and ink was especially important in the process as it allowed me to consider and test how the shapes and line quality will translate into shadows on the finished terrace in the afternoon hours - the terrace is on the south side of the residence.